Motion Studio is a non-competitive learning environment. 
We build strong and diverse dancers that can quickly adapt to many styles of dance by using a curriculum that focuses on building a solid foundation of technical skills.
Through dance, children can learn to be more balanced and coordinated. Dancing is an excellent form of exercise, allowing kids to stay physically healthy while doing something they love. Through dance, they can grow body awareness and build strength, flexibility, and self-esteem. 
Children also learn to be more confident in social groups, and it helps to enhance both emotional and cognitive development.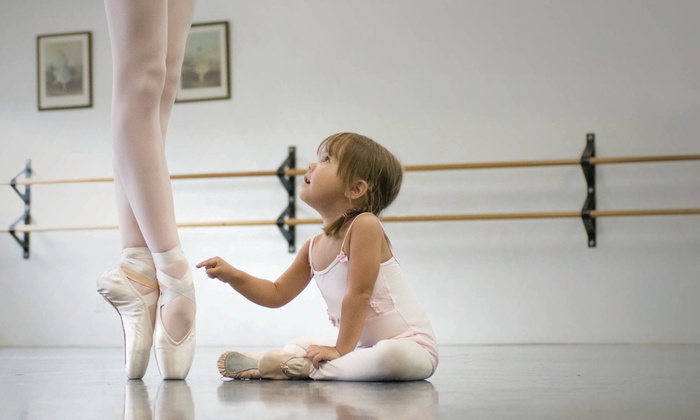 Preschool Dance- Ballet based creative movement to enhance coordination, balance, motor skills and listening skills, practice positive self-expression, following directions, and cooperating in a group setting. Great preparation for all other dance styles and for school!

Preschool Ballet/ Tap Combo- Dancers continue to develop confidence, listening skills, and coordination with creative movement, pre-ballet technique, plenty of imagination and fun and primary tap skills. 

Little tumblers will learn balance, coordination, body awareness, build strength, flexibility & self esteem as they explore beginning tumbling skills. This class does not perform in recitals.

Ballet/Tap Combo- Students explore Pre-Ballet and beginning tap foundations in a fun and creative class. (There are 2 levels of this class. Students will be placed according to readiness.)

Happy Hip Hop- FUNdamentals of hip hop set to age appropriate music. Students gain coordination, confidence and rhythm.

Acro Dance is an art form that incorporates the fluid movements of dance with the exciting tricks from acrobatics. The training students receive in their Acro dance classes helps to reinforce the technique in all other dance genres. (We offer 3 levels of Acro. Students will be placed according to readiness.)
Elementary and Beginning Levels

Combo 3- Ballet/ Jazz/ Tap- Beginning of formal ballet technique training, intro to jazz, and tap grade 2.

Contemporary 1- Beginning level. Free dance style that focuses on using momentum, balance, fluidity, and the design of motion to move. More grounded and explores all levels and dynamics of moving while emphasizing correct posture, alignment, and technique. 

Hip Hop- The most current styles along with the classic fundamentals set to fun, age appropriate music in an encouraging environment. 
Intermediate to Advanced Levels
NOTE: Intermediate to advanced students will be placed in class levels/groups according to ability so that they can progress safely and effectively. Students in these class should be at least 9 years old. Parents should arrange a trial class or classes to help determine the most appropriate class placement. Various levels of each of the following styles are offered.

Ballet, Tap , Jazz, Hip Hop, Contemporary, Tumbling/Acro, Pointe- (By invitation only.) At least 2 ballet technique classes per week are required in addition to a minimum of 2 pointe classes per week in order to be on pointe.

Does your student want to be considered for pointe in the future? If so, please note that a minimum for 2 ballet classes per week will be required for at least 1 year prior to pointe work. Students usually need to be at least 12 years of age to safely begin pointe work. Placement in pointe classes will be at the discretion of the ballet instructors.