Special 4 Week Recreational Classes for Ages 3-5 years
Did you know that 90% of a child's brain development happens before age 5?
New experiences, involving music and movement are all essential activities for developing brain connections.
At Motion Studio we have a very special place in our heart for our very young students. We offer specially designed, developmentally appropriate classes taught by patient teachers with years of experience. Now your little one can try a very special 4 week session with no registration fee and no recital commitment.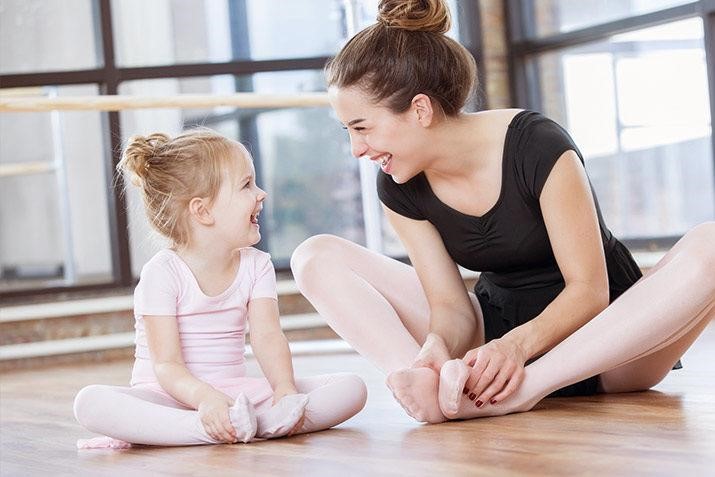 We teach preschoolers through imagery and play. We reward trying hard as opposed to doing perfectly. We work to build confidence and willingness to explore the music and movement.
The games that we play work to build gross and fine motor skills, musicality, self expression and concepts of movement qualities.
We also encourage active listening and the ability to work and learn happily in the group setting; all through games and exercises that the children love.
Simultaneously, these games help be bring about spacial awareness and depth perception, greater control over their bodies and the ability to relax and be still, and even increased vocabulary and social skills, such as saying please and thank you and being a good partner or teammate.
The benefits of dance for the developing human are limitless and amazing to watch.
Upcoming Sessions:
January 10-31 *Preschool Only
February 4-28
April 4-29
May 2-27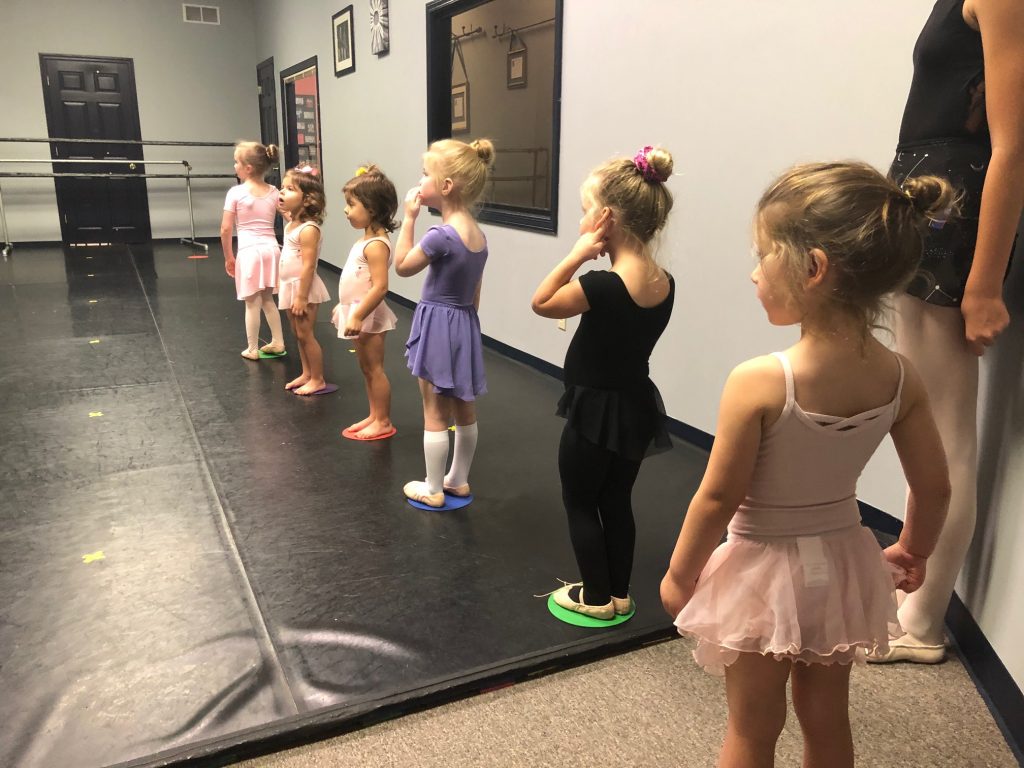 Preschool Dance
Ages 3-5
Tuesdays 6:00-6:30 pm
A ballet based creative movement class to enhance coordination, balance, motor skills and listening skills, practice positive self-expression, following directions, and cooperating in a group setting. Great preparation for all other dance styles and for school!
Dancers should wear a leotard and ballet slippers or comfortable, close fitting clothing and bare feet. Purchase your dancewear at Motion Studio for best price and quality.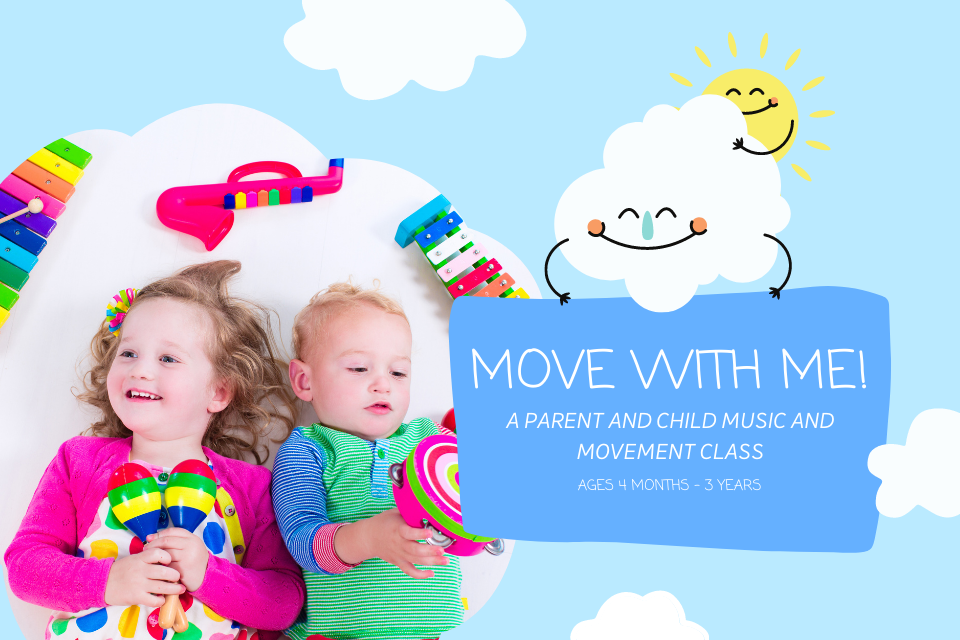 Move With Me!
Ages 4 months – 3 years
Saturdays 9:30-10:00 am
A music and movement class for parent and child that promotes motor skills, coordination, rhythm, and so much more! Join us as we sing, dance, and have TONS of fun!
Dancers should wear comfortable clothes and bare feet. Parent/Guardians should come in comfortable clothes and be bare foot or wear tennis shoes.
Each session will have a different, fun learning theme.
Your cost is only $65 per session. You pay no registration fee. (Savings of $40)
There are only 10 spots available in each of these special classes.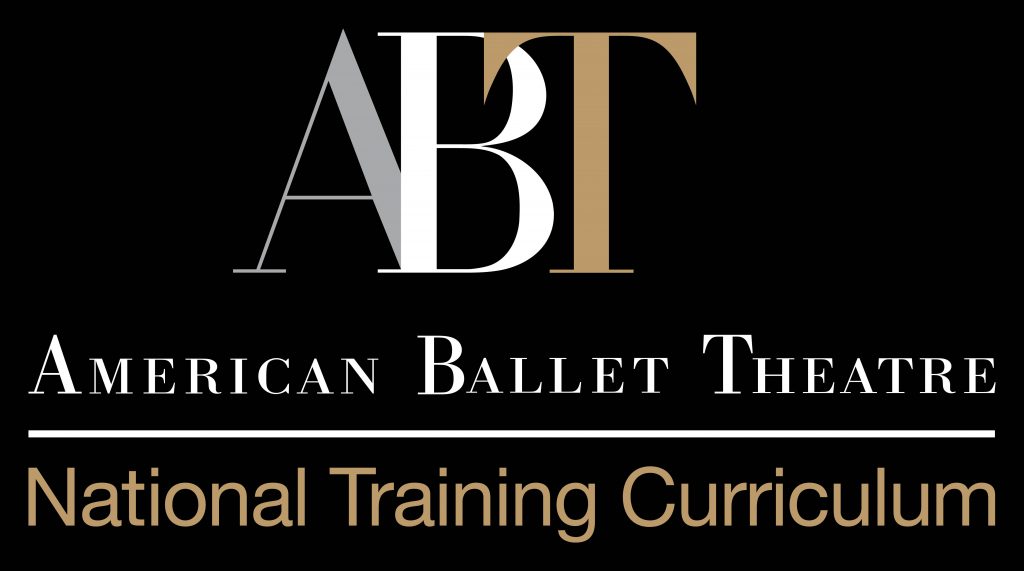 Motion Studio is proud to include the AMERICAN BALLET THEATRE® National Training Curriculum, a breakthrough 9 level program that combines high quality artistic training with the basics of dancer health and child development. The ABT® National Training Curriculum consists of a comprehensive set of age-appropriate, outcome-based guidelines to provide the highest quality ballet training to dance students of all ages and skill levels. Pre-Primary through Level3 will be taught by ABT® Certified Teacher, Amy Robinson, who has successfully completed the ABT® Teacher Training Intensive in Pre-Primary through Level 3 of the ABT® National Training Curriculum.