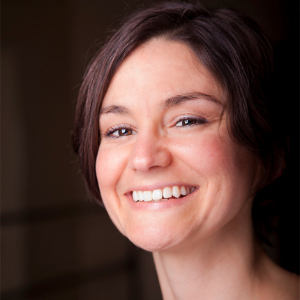 Amy Robinson, Director
Amy received her dance education with an emphasis in Ballet at Springs City Ballet in Colorado Springs, Colorado, North Carolina School of the Arts, and Friends University in Wichita, Kansas.
Mrs. Robinson has been educating dancers from toddler to pre-professional in ballet, tap, and jazz for over 20 years.
Her passion to teach movement has lead her also to become a certified yoga and Pilates instructor. Amy has completed teachers' training with leaders of the national yoga community at The Midwest Yoga Conference in 2002, and received a teaching certification from American Aerobic Association International/ International Sports Medicine Association in the same year.
Amy Robinson is an ABT® certified Teacher, who has successfully completed the ABT® Teacher Training Intensive in Pre-Primary through Level 3 of the ABT® National Training Curriculum.
Mrs. Robinson has practiced Pilates since her stay at North Carolina School of the Arts in 1994, has taught the principles and mat exercises for 17 years. She is also currently teaching movement classes for people with Parkinson's Disease.
Miss Amy is also Mom to 3 boys; Jed, Magnus and Markus.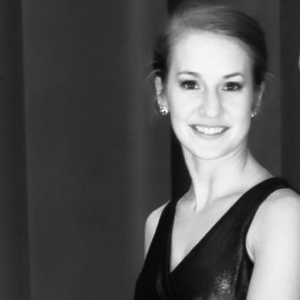 Audra
Audra is originally from Russell Springs, Kentucky. She is a graduate from the University of Kentucky with a degree in Business and a minor in Dance. After graduation, she was the Dance Studio Director for All About Kids Sports Center in Louisville for over 6 years.
For the past year she has enjoyed her time home with her son Beau, her husband Eric, and her fur babies Moose and Lily. She is a certified Ballet and Jazz instructor through Dance Masters of America and is excited to share her passion of dance with her students. 
Lew Winstead, Hip Hop Instructor
Lew is a native Kentuckian and a duPont Manual and YPAS graduate.
He attended New World School of the Arts in Miami Fl, before his love of dance took him on the road.
He is a former Walt Disney World dancer and also worked for Norwegian and Century Cruise lines. He was a dancer for Tonya Mitchell on the N'Sync Pop Odyssey Tour and was a company member in Culture Shock, a Chicago-based hip hop dance company.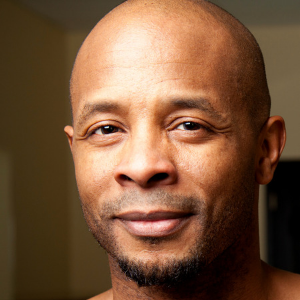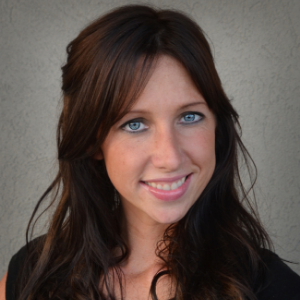 Tiffany Bordenkircher
A devoted dancer, who loves to share her passion for dance through teaching.
Born and raised in Jeffersonville, IN. Began studying ballet, tap, jazz, and tumbling at age four, and continued for ten years at Simmonds Performing Arts in Jeffersonville, IN. Dance coach and dance board representative at St. Anthony of Padua in Clarksville, IN.
Nearly a decade of dance instruction experience with enthusiasm for the choreography process. Continues dance education through open classes at the Louisville Ballet School and Moving Collective.
A certified herbalist and stay-at-home mother of three who loves to volunteer and spend time actively raising her children, Keira, Arianna, and Aaron.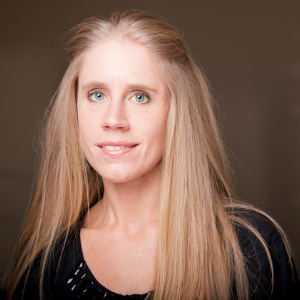 Ms Jenny, Music Instructor
With now over 22 years active teaching experience under her belt, Ms Jenny originally started her music study at the age of four with the piano. She participated in dance, theatrical performances, skits, and choirs through her educational course.  Throughout her life, Ms Jenny has received professional instruction in the spectrum of instruments including: piano, clarinet, saxophone, trumpet, violin, guitar, percussion, and more. She began her teaching journey and was taught the art of teaching by a prominent member of the Music Teacher's Association. By the age of 14, she began teaching private lessons. When she turned 15 she joined the city's jazz band playing the keyboard and was singing vocals at conventions all over the state. She teaches students of all ages, as well as has experience with teaching special needs children.
Her whole life she has participated in performances, recitals, shows, and concerts, as she furthered her musical education and experience.
She has also donated her time and worked pro bono to further the music education in her hometown. Among many side projects, she has composed multiple works, as well as created specialty lesson plans for early childhood piano instruction.
Theatre Instructor and Vocal Coach, for over 15 years, Ms Jenny has been coaching and instructing groups of students and classes in stage performances, choirs, skits, short plays, and vocals.
She has traveled to teach a variety of classes and groups who have performed at conventions in Quebec, Canaca; Destin, Florida; Gulfport, Mississippi; Myrtle Beach, South Carolina; Arkansas, Wisconsin, Tennessee, and more.
Michelle A. Welp, Vocal Instructor
Mrs. Welp got her start singing in choir at school and church in middle school and discovered her love for music. From there she began participating in musicals and show choir through high school and in local acting groups.
Her favorite characters to portray were Golde in Fiddler on the Roof and Sr. Robert Anne in Nuncrackers. While attending Oakland City University, her college choir performed at Carnegie Hall in New York City under the direction of composer John Rutter.
During her 11 years of teaching, Mrs. Welp has had students and choirs attend local contests such as Solo & Ensemble and receive high scores resulting in silver and gold ratings.
Mrs. Welp holds a Bachelor of Music Education from Oakland City University and a Masters of Education from Indiana Wesleyan University.
She currently teaches K-8 music at St. Michael School in Louisville, KY. She also cantors at Holy Family Catholic Church.
Mrs. Welp lives in New Albany, IN with her husband and high school sweetheart, Adam, and their two children, Benjamin and Emma.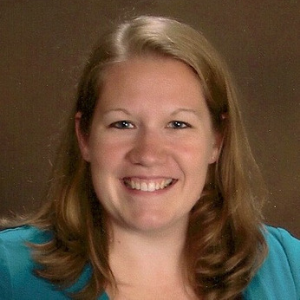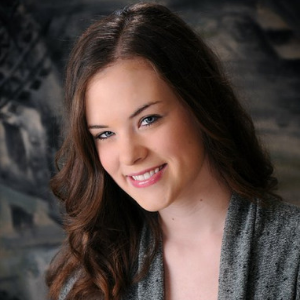 Meagan Baker, MT-BC, Vocal, Piano, Ukulele and Guitar Instructor
Meagan is a graduate of Stetson University where she earned a Bachelor's degree in Music Performance as a vocal major. She then graduated from the University of Louisville where she earned her degree in Music Therapy.
Meagan has experience in treating a variety of populations addressing physical and cognitive disabilities, emotional and behavioral disorders, Autism, inpatient and outpatient psychiatric disorders, dementia, and end of life care.
Meagan has over 20 years of experience in competitions and performances in voice, piano, dance, musical theater and guitar.
She has been teaching voice and piano for over 4 years and has been involved in performances at Disney World, Universal Studios, and SeaWorld. 
Meagan is also a licensed Kindermusik educator specializing with newborns to 7 year olds in early music instruction and development.
In her free time, Meagan enjoys traveling, yoga, and spending time with her farm animals, friends and family.
Romana, vocal, guitar, clarinet, saxophone, flute instructor
Romana graduated from Cornell University with a BA in Molecular Biology and English, then went on to earn a PhD in Microbiology and her MD from University of Louisville.
Romana's first musical education was through her father, also a scientist and musician, who began to teach her guitar at the age of ten. She joined her middle school band as a soprano and bass clarinetist, later adding alto saxophone to her growing list of instruments. She has played in symphonic, chamber, marching and auxiliary groups throughout her academic career. She was recently selected as a volunteer guitar instructor for the 2019 Girls Rock Louisville summer camp and teaches group guitar classes through the Kentuckiana Association of Musicians and Singers (KAMS).
Her professional musician credits include her own solo music on baritone guitar, woodwind player in several local bands. Her professional woodwinds are: clarinet (soprano, alto, bass), saxophone (soprano, alto, tenor), and flute.
A lifelong musician, she discovered Middle Eastern music during her graduate studies at University of Louisville in 2008. She consequently pursued instruction in Middle Eastern percussion, including dumbek, deff and riqq, all members of the hand drum family, as well as oud and saz. She is a member of Sulh Music Ensemble, contributing member of Raqs Maqom, as well as the local acoustic duo Hathor's Fire.
Romana is also a novelist, writing science fiction based on her experiences as a physician and scientist, as well as fantasy, based upon her experiences as a human being.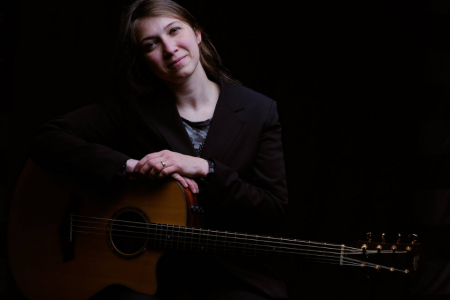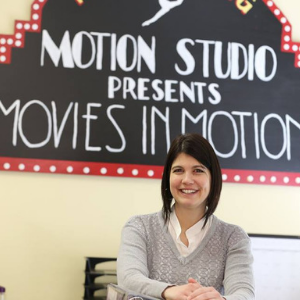 Christi Peak and Terri Richmer
Christi and Terri are available at the front desk to answer questions, take enrollments and fit students properly for dance shoes and dance wear.