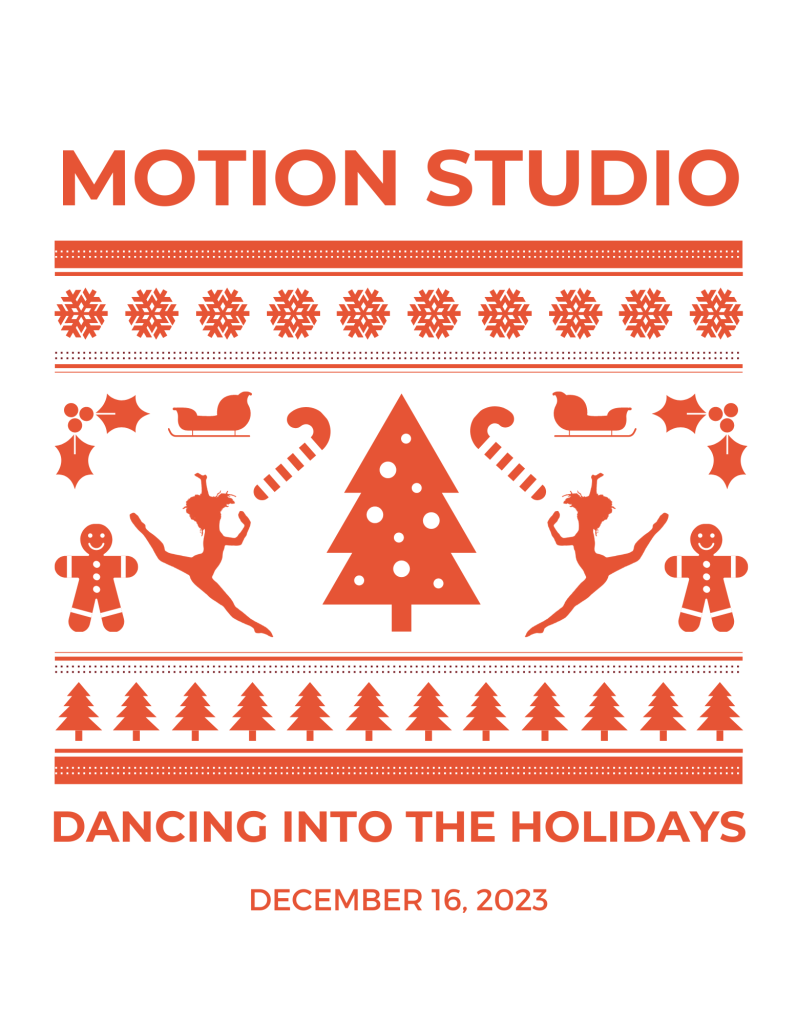 We are excited to announce that our winter showcase will be performed on December 16, 2023 at the beautiful IUS Ogle Center!
Spring 2023 Recital Links
September 11-17 | In class costume sizing
November 10-11 | Recital Pictures
December 14-15 | Dress Rehearsals
December 16 | Winter Showcase
February 12-17 | In class costume sizing
May 10-11 | Recital Pictures
June 6-7 | Dress Rehearsals
June 8 | Spring Showcase
Be sure to check out the "Recital Overview" to see all your classes recital details in one place!
Location: Ogle Center
Indiana University Southeast
4201 Grant Line Road | New Albany, IN 47150
This year we will have THREE different performance times. You can find your student's performance time below. We have tried our hardest to keep younger students in multiple classes in one performance as well as schedule siblings for the same show. However, we were not able to accommodate everyone. Thank you for your patience and understanding.
Please remember that there will be absolutely NO PHOTOGRAPHY DURING THE SHOW OR REHEARSAL. All electronic devices with a camera put off light that can cause distraction and injury as well as diminish the quality of our DVD recording! Miss Amy will stop the show (AGAIN) to tell the audience to put the cameras away, so please let your guests know about this rule.  
Recital pictures will take place at Motion Studio. Check the recital overview to see your scheduled picture time(s). Hair, makeup and costume should be exactly as they will be for the performance. We will do group and individual pictures. We would love to have everyone there!
***Please arrive promptly at your call time.
All performers should be checked in promptly at their call time. Students should arrived dressed and ready to go with their hair and make-up complete. Dancers should check the recital overview page to view their rehearsal time.
Dancers will be free to leave after their final dance rehearsal of the night and should be checked out promptly.
Check In
All performers should arrive 30 minutes prior to their performance time. View the recital overview page to see your performance times. When students arrive they should be checked in and then brought directly to their waiting area. Only one parent or guardian per student will be permitted backstage to the dressing room area. DO NOT STAY IN THE DRESSING ROOM WITH YOUR STUDENTS. There will be volunteers to supervise and help your kids with any costume or hair changes. If you would like to stay backstage….sign up to volunteer.
Check Out
ALL students under age 12 will remain backstage in their dressing room until the end of the show. After the show, ONE parent must retrieve their student(S) from the dressing room. Students that are 13 and older may meet their parents in the lobby.
Multiple Shows
The auditorium will be cleared between shows and anyone wishing to watch more than one performance must wait in the lobby until the auditorium is opened for the next show. Students that are performing in more than one show and under the age of 10 should be checked out between performances. Students over the age of 10 will be allowed to remain backstage between shows.
Show Line Up
If you wish to view the full show line up you can check out the recital handbook for a printable version of all of the recital information. 
We can't do it without you! We need volunteers to help with backstage supervision, flower sales, ticket sales, etc. Backstage volunteers do not need a ticket to the show. You can gift your free ticket on to someone else. Backstage parents get to watch their children from the wings. It's an exciting experience! 
Class volunteers need to be present at Dress Rehearsal and Recital.
Details will be provided in a video prior to the Recital.
Costumes, Hair, & Make Up
Each dance is a team effort and every dancer deserves the opportunity to be part of a polished number that they can be proud of. WE RESERVE THE RIGHT TO NOT LET DANCERS GO ON STAGE IF THEY ARE NOT IN PROPER COSTUME, HAIR AND MAKEUP, OR IF THEY ARE WEARING DIRTY OR TORN TIGHTS OR COSTUME PIECES OR ARE MISSING COSTUME PIECES.
Information regarding hair and costume notes can be found in the costume preview book or the recital overview page.
Want help with hair and/or makeup? Our professional stylist is ready to assist. You can have her do your child's hair and/or makeup for just $20 each. She will be available at both picture days and on show day. Spots are limited. You can sign up online or at the desk at Motion Studio.
Note: When signing up online for hair and makeup, hair will be one 15 minute time slot and makeup will be another 15 minute time slot. If you want to have both hair AND makeup done, be sure to sign up for 2 slots back to back. DO NOT sign up for 2 slots at the same time.
Tights and Undergarments
Tights worn onstage should be new. Tights must be clean, free of runs or holes and should be purchased at Motion Studio to ensure color match. Extra tights will be available at the theatre and will be charged to your card on file if your dancer needs them.

NO UNDERWEAR! No panties should be worn under tights. If a bra is needed, it should be concealed completely with clear straps if the straps show.

Female dancers are required to wear a nude leotard under their costumes. Youcan purchase a nude leotard at Motion Studio.

Tights and leotards can be purchased at Motion Studio.
Flower, DVD, and T-Shirt Sales
Flowers
Buying your performer flowers is a great way to make them feel special on such a special day! No need to stop at the florist or grocery store. Lovely bouquets that are specially designed to go with the theme of the show will be available for purchase in the lobby on show day for just per bouquet.
Have your flowers waiting for you on show day and pre-order!
DVD
You can sit back and enjoy the show when you order a flash drive or digital download of the recital! All THREE shows are provided with your purchase.

Recital Shirts
Order yours to help you remember this special recital all year long! Recital T-Shirts will be available for pick up at the recital. 
***T-SHIRT ORDERS ARE DUE BY November 15th AND MUST BE PRE-PAID!
Tickets will be through the Ogle Center Box offica and can be purchased online. 

Each family will receive 2 free tickets per student that can be picked up at Motion Studio. Tickets MUST be picked up by December 1st.

Ticket price is $14

Tickets will be general admission. If you wish to to seat with your group, you should enter the auditorium together. Seat saving will not be allowed.

The auditorium will open 30 minutes before each performance time and it will be cleared between each show.