Preschool & Kinder Level Classes
At Motion Studio, we believe that every child's journey in dance begins with magic, wonder, and pure joy. Our Preschool and Kinder Dance Program is thoughtfully designed to spark a lifelong love for dance in our youngest dancers.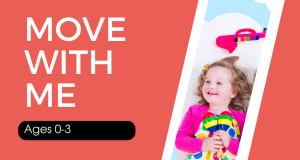 Move With Me | Ages 4 months – 3 years
A music and movement class for parent and child that promotes motor skills, coordination, rhythm, and so much more! Join us as we sing, dance, and have TONS of fun!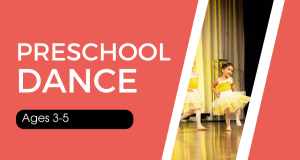 Preschool Dance | Ages 3-­5
Ballet based creative movement to enhance coordination, balance, motor skills and listening skills, practice positive self-expression, following directions, and cooperating in a group setting. Great preparation for all other dance styles and for school!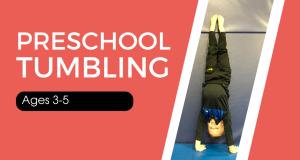 Preschool Tumbling | Ages 3-5
Little tumblers will learn balance, coordination, body awareness, build strength, flexibility & self-esteem as they explore beginning tumbling skills. (This class does not participate in recitals.)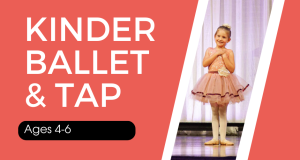 Kinder Ballet/Tap Combo­ | Ages 4­-6
Dancers develop confidence, listening skills, and coordination with pre-ballet technique, plenty of imagination and fun and an introduction of primary tap skills.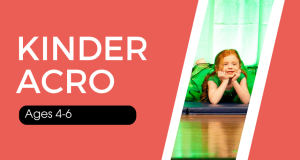 Kinder Acro | Ages 4-6
Acro Dance incorporates the fluid movements of dance with the exciting tricks of acrobatics. This class prepares students for the Jr. Acro level classes. Students will learn developmentally appropriate skills including forward rolls, cart wheels, head stands and more.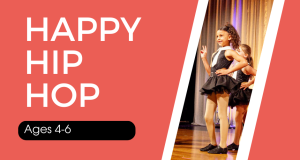 Happy Hip Hop | Ages 4-6
Our Happy Hip Hop Dance Class is a fun-filled and age-appropriate introduction to the world of hip hop dance. This dynamic class is led by our enthusiastic and nurturing instructors who know just how to engage young minds and bodies in the magic of movement.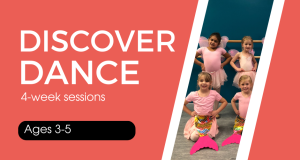 4-Week Preschool Sessions | Ages 3-5
Our 4-week preschool sessions are designed for the student who is interested in dancing but may not be ready to commit to a full semester. These 4-Week preschool sessions are offered throughout the year and do not perform in our showcases. Learn more.